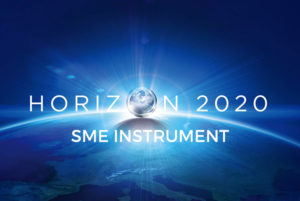 Thunderstorms are one of the hardest meteorological phenomena to accurately forecast, causing severe economic and security risk in weather-dependent industries.
Currently, excepting SELERYS, no other existing service can anticipate 100% of thunderstorms, in particularly in the case of localized storms, which originate from instability in the atmosphere and are therefore extremely difficult to predict.
Around 70% of the economy is estimated to be weather dependent and unpredictable storm phenomena have serious impact on many industries. A false storm alert ("false positive") can lead to the unnecessary closure of construction sites, oil refineries or outdoor events, leading to millions in lost revenues. More seriously still, the effects of a thunderstorm that has not been predicted in advance ("false negative") can be catastrophic, putting the lives of workers at risk, particularly at dangerous industrial sites.
Across Europe, climate change has seen violent storm events rise by 350% in the past ten years and managing storm risk is a growing concern for weather-dependent industries.
SELERYS has developed a unique technology that can anticipate 100% of thunderstorms, up to 40-60 minutes in advance : The meteorological radar SKYDETECTTM can generate an image of the entire sky above the radar every 20 seconds. This means that it is the only affordable radar on the market capable of following the trajectory of a potential storm cloud with 100m accuracy and giving advance warning. SELERYS deploys the SKYDETECTTM radar in France via its own network QWATMOS, to which weather dependent clients can subscribe in order to receive storm risk alerts.
At the same time, SELERYS has finalized a prototype of a unique Interferometry sensor operating in VHF (Very High Frequency) named EVEARLYS. For over 30 years, the entire weather scientific community (including NASA and EUMETSAT) has recognised VHF technology as the best approach for detecting the smaller signals that precede the outbreak of a storm. With the EVEARLYS sensor, SELERYS' revolutionary proposition is to make it possible to anticipate each and every storm with the best advance warning, by providing the first VHF technology at an affordable price.
Our unique technology has the potential to transform the management of storm risk across Europe and to guarantee that no organization will ever again be "surprised" by a violent thunderstorm.
The aim of the Storm H-1 project is to prepare its deployment into new segments and markets by:
Making our technology accessible for a maximum of weather dependant industries.
Preparing for commercialization in high-potential EU countries
1 633 275 EUR
12 days coaching
European Union Horizon 2020 program

In the past 10 years, 9 out of 10 farms have been affected by hail. This evolution is linked to global warming, which has also transformed the nature of storm phenomena.We are facing new phenomena that are very compact, fast and violent. These thunderstorm cells can experience very short lifetimes, travel up to 60km / h and experience devastating issues. This is why SELERYS wishes to conduct an R&D project to bring even more competitive solutions to the highly localized weather forecast market.
SELERYS 'vision is to face the climatic hazards and their evolutions with its customers. In this perspective SELERYS invests every year a significant part of its revenues in innovation. Its innovation policy is 100% focused on anticipating and managing stormy risks, for sensitive weather activities.
SKYPROTECT, a flagship project of the SELERYS innovation roadmap at 3 years old. It benefits from the financial support of the PACA Region and the European Union within the framework of an ERDF program as well as the BPI (Public Investment Bank).
An immediate forecast weather network system:
New sensor to evaluate the convection of storm cells.
Stereo vision that consists of the mesh of the territory, with radars' networking. The goal is to reconstruct the atmosphere in 3D and provide relevant forecasts at the scale of a productive territory.
ERDF European Regional Development Fund managed by the Provence Alpes Côte d'Azur Region