Balloon LAICO
anti-hail system
The number of thunderstorm episodes has increased by 400% in the past 10 years.
A farmer has a 90% risk of enduring hail within 5 years.
The strong points
by LAICO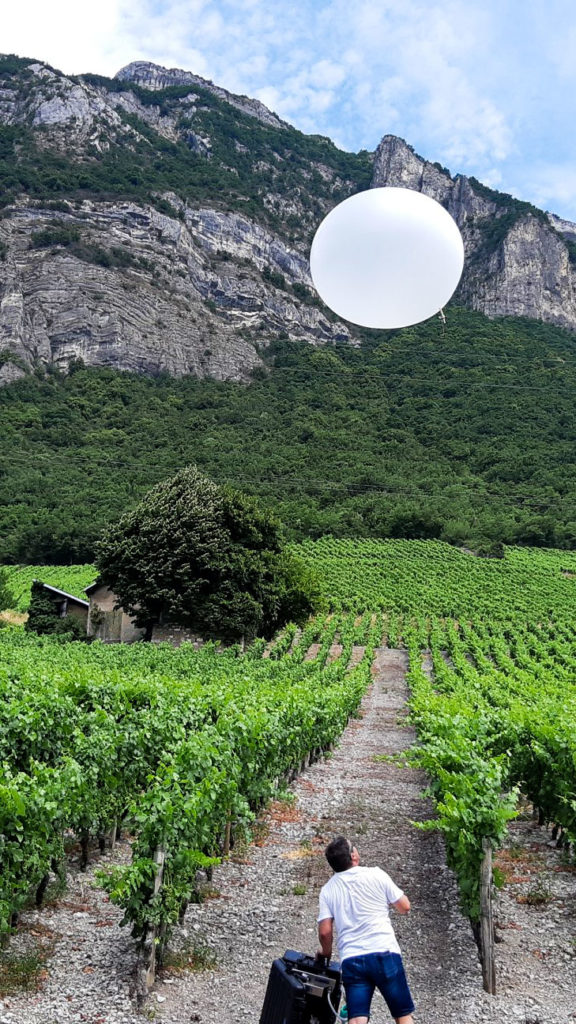 With a coverage of 60km (37 miles) in diameter and real-time analysis, SKYDETECT ™ anticipates storms 7 days a week & 24 hours a day
SKYDETECT ™ technology is a reliable and efficient detection system that allows you to detect the risk of hail upstream, so you never miss any event!
Observe and detect : A new generation antenna, which detects, in real time, within a radius of 30 kilometers (19miles), 100% of high intensity weather phenomena, day and night.
Analyze and anticipate : Thanks to the signal continuously transmitted by the radar antenna, the weather analysis software continuously calculates the shape, intensity and danger of clouds with extreme precision.
Take action : As soon as the risk of hail is detected, SKYDETECT ™ alerts you up to 2 hours before the event by SMS or email.
Request your documentation